Lawn Care & Landscaping Maintenance
Residential and Commercial
Keep your lawn looking great with professional lawn maintenance services from Shamrock Property Management. Shamrock Property Management offers general lawn maintenance and seasonal clean up services to keep your property looking great. We use professional grade equipment to trim and edge your property and keep your lawn manicured and looking great. We provide honest and reliable lawn care for residential and commercial properties.

Let us take care of the mowing, trimming, edging, and seasonal clean up around your property and keep your home or business looking its best.
Contact us today for more information or to request a free estimate.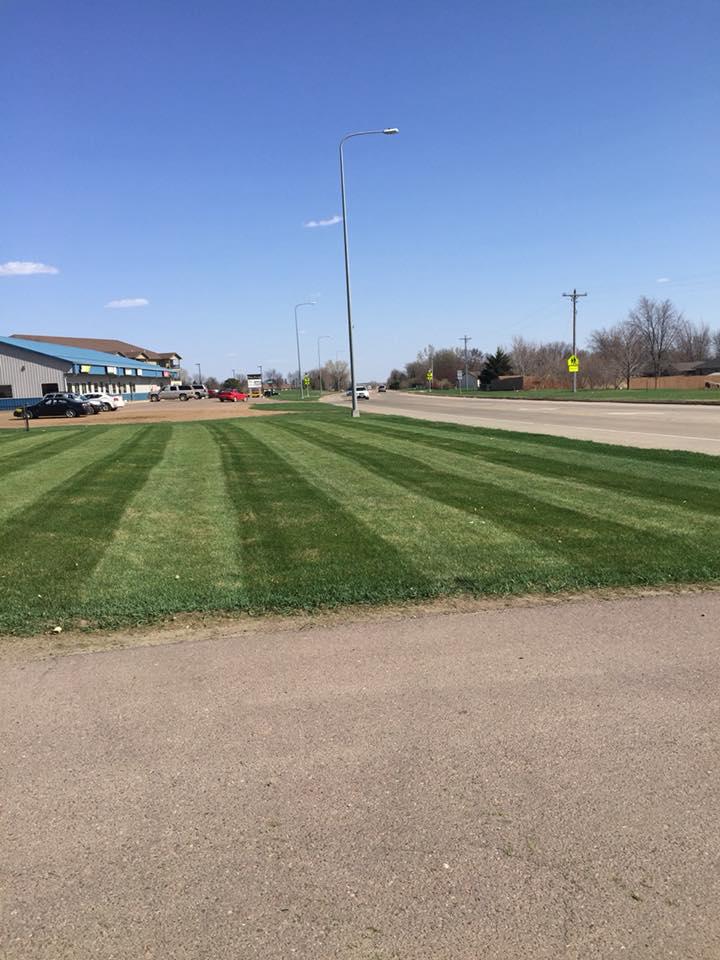 Spring & Fall Cleanup
Get ready for the changing seasons with clean up services from Shamrock Property Management. A clean outdoor space not only looks nicer, but it also makes it easier to keep your lawn and outdoor plants happy and healthy. Let Shamrock Property Management help you achieve or maintain a great looking outdoor space and happy outdoor plants with professional spring or fall clean up services. We will help remove excess debris and litter from your lawn and landscaping and prepare your lawn for a great growing season. Contact us today to discuss your clean up needs or to schedule a service appointment.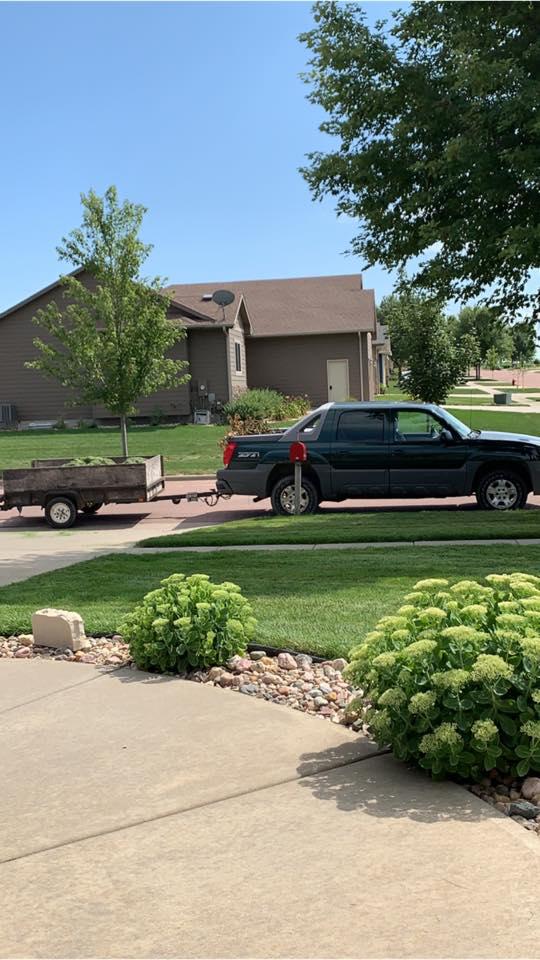 Aeration, Grass Feeding & De-thatching
Shamrock Property Management is a dedicated lawn care and lawn maintenance specialist serving Hartford, SD. We offer a number of services focused on making your lawn healthy, green, and beautiful while also improving curb appeal for your home or business. From regular lawn maintenance for mowing, edging, trimming to specialized lawn care such as aeration, fertilization, weed control, and many more. If you're looking for help to keep your lawn looking and feeling great all season long, contact Shamrock Property Management and let us talk to you about our great lineup of services and how we can help give you the lawn of your dreams.

We look forward to working with you!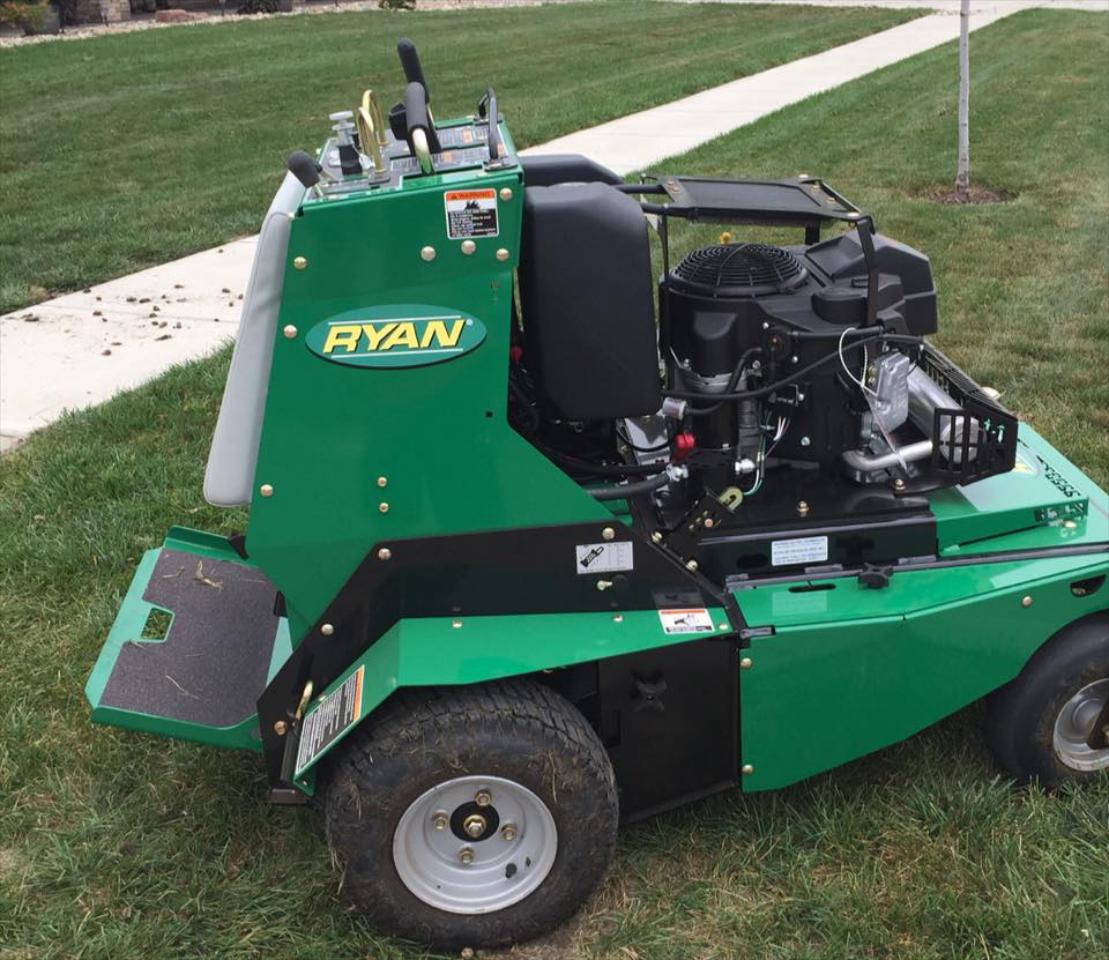 Sprinkler Startup and Winterization
We are a Rachio Pro partner.
You don't have to work harder to keep your lawn green over the hot summer months. Let Shamrock Property Management install, maintain, or repair your automated sprinkler systems for a healthy, green lawn without the hoses.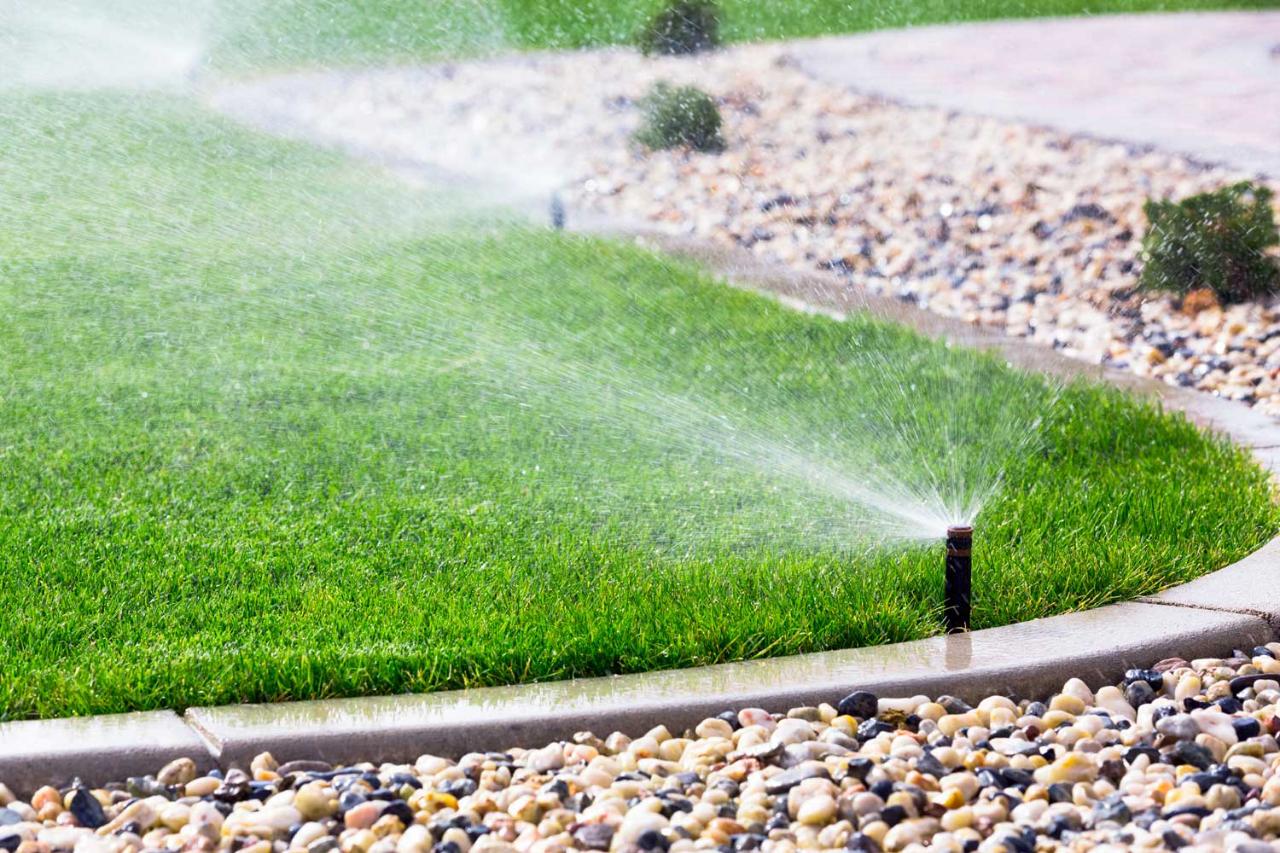 Sprinkler Repair & Maintenance
Shamrock Property Management is an independent lawn care specialist and will work hard to keep your lawn healthy and green during those hot, dry summer days. We have tools and experience to handle a variety of lawn care and maintenance services, including aeration, weed control, fertilizer application, sprinkler maintenance, tilling, and lawn mowing.

If you're looking for a knowledgeable team of lawn care professionals in the Hartford, SD area, Shamrock Property Management is ready to help. Contact us today for additional information or to schedule your next service appointment. We look forward to talking with you.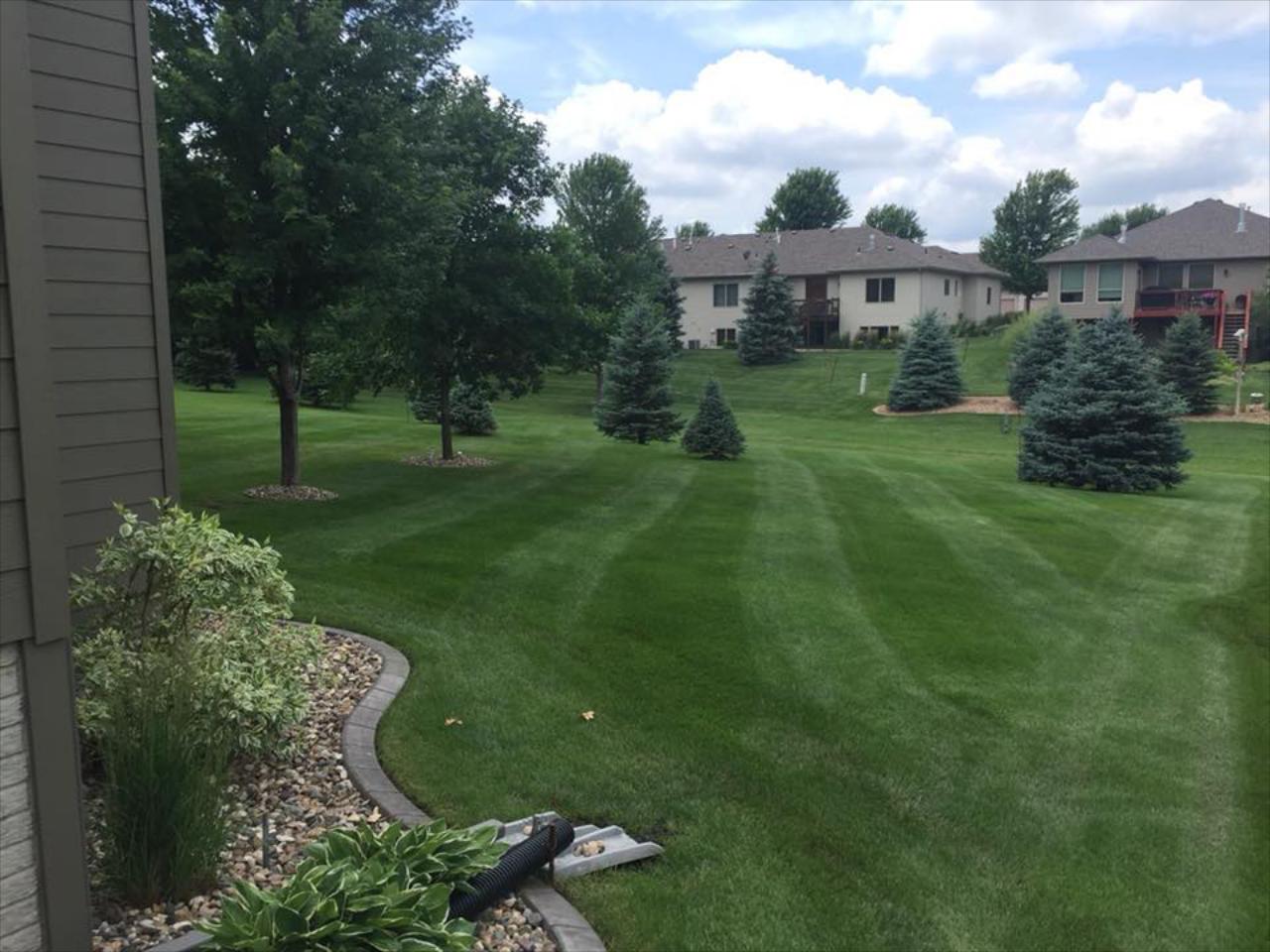 Landscaping Maintenance
Shamrock Property Management is proud to offer lawn care landscaping maintenance services.

We're dedicated to making your lawn and landscaping look amazing with our full lawn care services which include bagged mowing, trimming and edging, and clean-up so your yard looks clean and crisp all of the time. We offer flexible scheduling options to meet your lawn care needs and will work with you to meet your budget as well.
We also offer:
Landscape design consultations
Garden tilling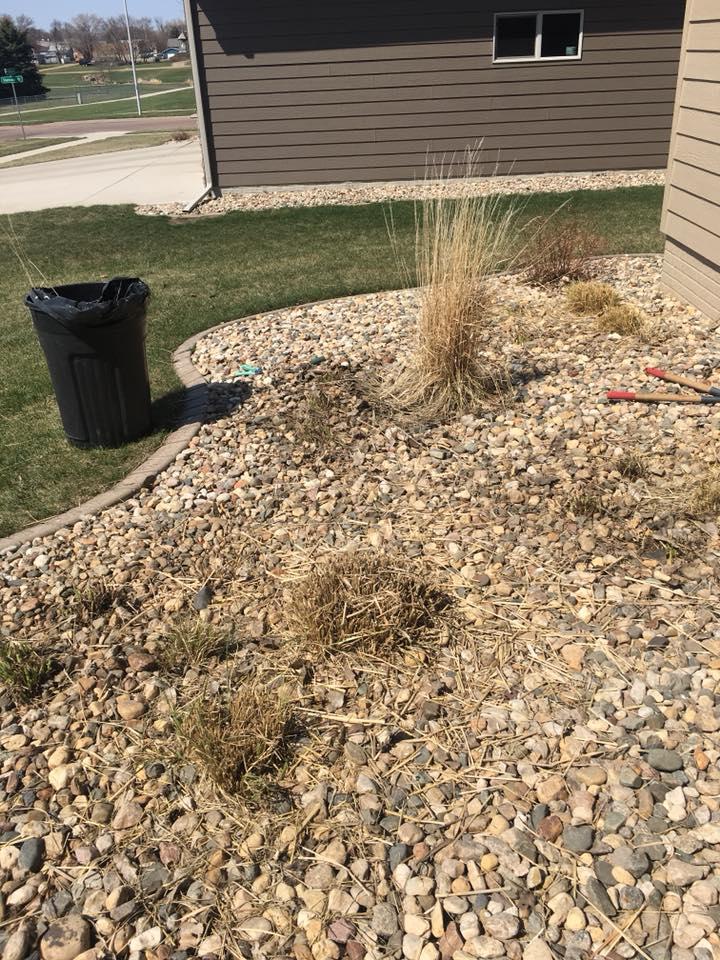 Fertility/Spreading
Good morning! For those of you wondering about fertility and when we are going to be spreading...we purposefully wait until temperatures moderate (and also are at the mercy of the wind speeds--) This also gives you a little longer crab grass pre-emerge control, because of our extended control, which takes you longer into summer months, given that we do pre emerge the first app, and pre and post the second. Crabgrass starts to germinate only after soil temperatures hit 55* for 24-48hrs consecutively.

We are aware that you may have seen neighbors getting fertility spread already, but that is not something we choose to do, based on weather, temperatures, wind speed and giving YOU the best prospective results with the recipe we have.